All contents are ©2005 to Jenny Park unless stated otherwise. Any questions or comments, feel free to email me.
The Organizations of AXE13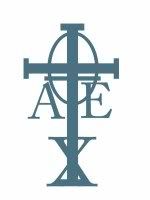 AXE is a secret, rebel organization. The founder, Anton Xavier Eurabates, former king, was a lover of peace. Originally, it was a large and public committee, made up of ambassadors, soldiers, nobles, and royalty. Its main job was to maintain peace within the kingdom. However, many found Anton's rule disagreeable, as he was growing old and somewhat senile. His comrades began to doubt his decisions and began to consult with each other rather than with him. Until finally, Anton was murdered and his reign overthrown, his family killed or sent away in exile. With the king's death, AXE was disbanded immediately, for the members feared persecution of the people and of the new, tyrant king. However, remembering his father's ideals, Anton's youngest son recreated AXE with the same goal: to keep the peace. In order to do so, he had to find a way to keep AXE hidden. He successfully found a method to create AXE and keep it hidden from the tyrant king, waiting to bring peace once again to the kingdom and restore his father's name.
---